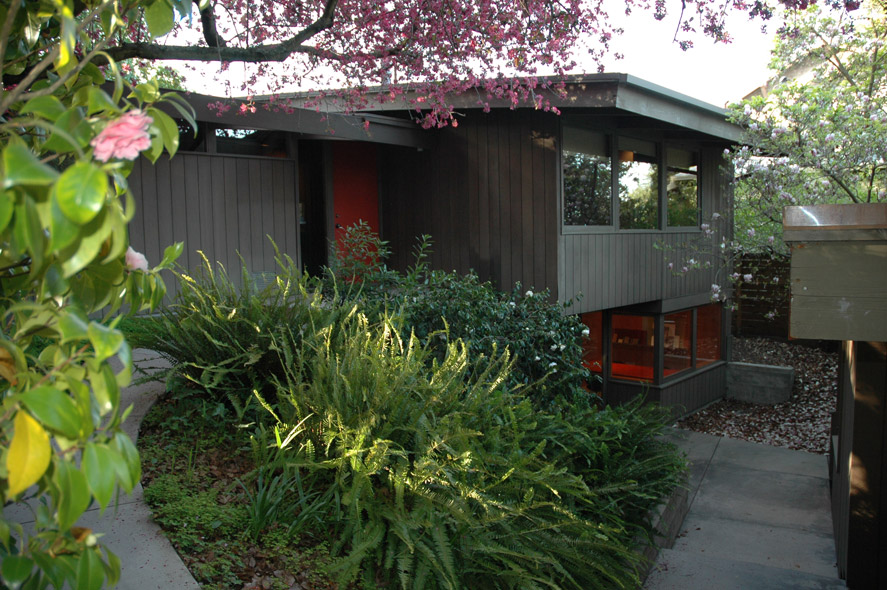 1101 Oxford Street | Berkeley | 94707
Architecture: Koch Architects, Inc.
Built 1952, Remodeled in 2004 and 2011;  3 bedroom,  2 bath, 2,000 square feet
This mid-century modern home, originally built in 1952, is an assembly of three independent structures with interconnecting private courtyards and pocket gardens. In 2003, the underside of the house was developed to become a separate unit. The carport & studio space were added in 2006. The backyard shed/laundry was added in 2006 as well. Emphasis was placed on creating inwardly glowing rooms that merge with outdoor space in a way that is both intimate and expansive.
Photography by Mark Luthringer.